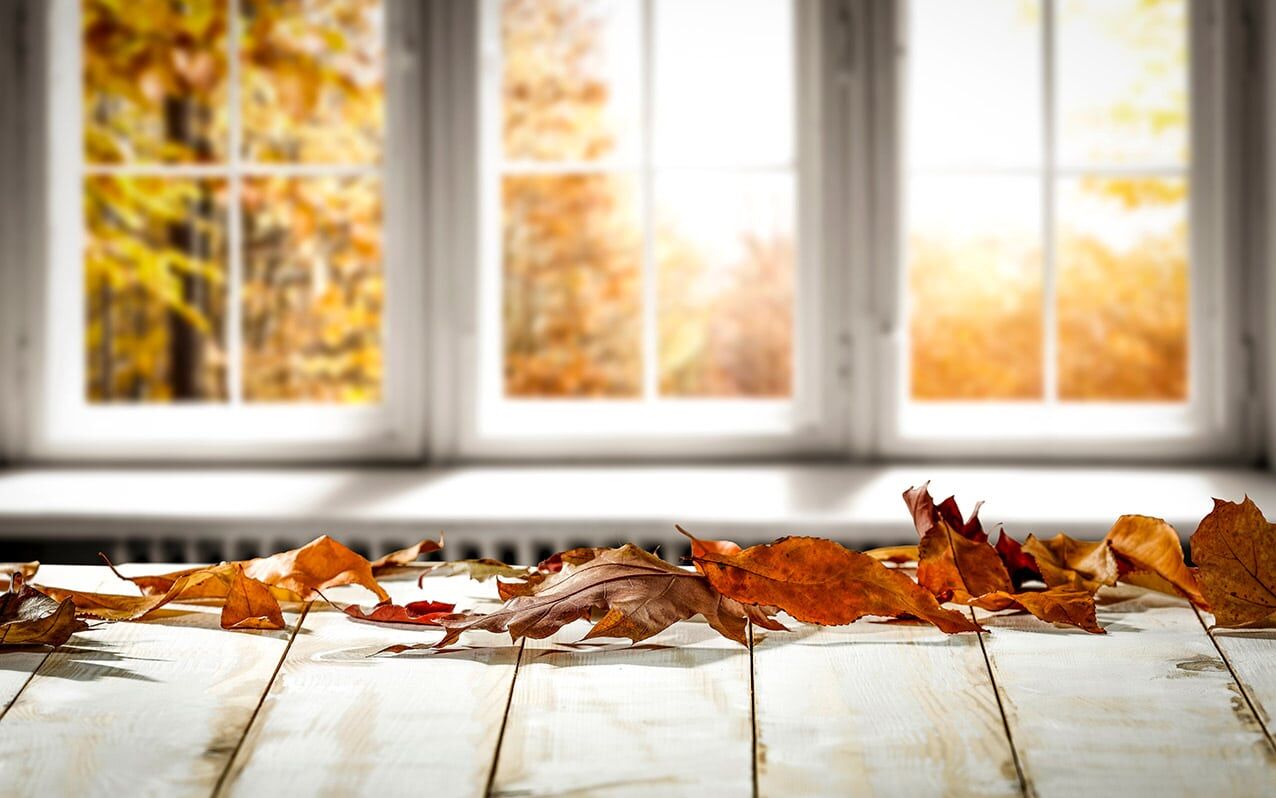 Why Choose New Windows for Fall
The summer season has passed in Southern California, and hopefully everyone enjoyed it a bit more than the restrictive times of last year, when the pandemic obliged everyone to stay in place. You can move about much more this autumn as well, and that will leave you free to get all your normal maintenance tasks accomplished before the coming of the cold weather. One of the items you may have planned for this fall was replacing your windows, and there is no time like the present for accomplishing that.
You'll have tons of options available to you of course, and you will need to choose windows which fit your circumstances and what you're trying to accomplish around your home. For instance, if you're really looking for increased energy efficiency, you may want to go with double-pane windows or possibly even triple-pane windows. But one area you just can't go wrong in is by purchasing vinyl replacement windows, because they are both the most affordable option and the longest lasting in terms of their durability against the weather.
Why new vinyl windows are a great idea in the fall
Wintertime in Southern California can sometimes be pretty chilly and even quite drafty, and you may have been obliged to move your favorite chair away from a window where you felt an annoying draft. You might also have noticed your windows frosting up during the colder days of winter, obscuring your vision to the exterior. You might just be fed up with paying high utility bills, because it seems to be so hard to heat the interior when the cold weather comes.
When you invest in vinyl replacement windows, you will benefit from the fact that vinyl is a natural thermal insulator, and that it transfers considerably less heat than many other materials. The energy star ratings and the heat transfer characteristics of vinyl replacement windows are consistently among the highest available, so these are good reasons to keep them in mind for your own residence.
Easier on furniture and draperies
The sun's ultraviolet rays can be extremely powerful, and when they penetrate to the interior, they will fall upon whatever is in their direct line. That could be chairs or other furniture, artwork, carpeting, curtains and draperies, and anything else in the pathway of those rays. Modern windows are constructed so as to block ultraviolet rays, and to decrease their ability to fade your interior furnishings.
Ease of opening and closing
In the past, it may have been a chore to open and close your windows when it was necessary to do cleaning. This is especially true of upper story windows, which may have required you to climb a ladder to clean the exterior surfaces. By installing double-hung windows, you can eliminate all that and make cleaning much easier. It can also be a life-saving factor, in the event that there should ever be a fire in your home, because you may need to exit the home through a window at some point.
Environmental impact
If you're someone who feels strongly about using and installing environmentally-friendly materials, you will love the fact that modern windows are much greener than windows of the past. Today's windows reduce your carbon footprint and lower your energy bills, because you are actually drawing less energy to heat or cool your home. When you have weathertight windows that seal conditioned air inside, you can count on having less need for heating and cooling.
Less maintenance
Older windows from the past always required a good deal more maintenance than today's vinyl windows do. Vinyl windows do not peel or crack, and only require a simple washing with soap and water once or twice a year. This is undoubtedly less hassle than you've ever had to contend with from prior windows. You may even have had to repaint old wooden windows in the past, and that's not only messy, but it can also be a major project. You won't have any issues like that with your new vinyl replacement windows, because they simply won't need to be repainted.
Increased curb appeal
You can purchase new vinyl windows which really add definite curb appeal to your residence. Since it will be easier to keep them clean, you won't have dirty or blurry windows in the household when guests and visitors are strolling through the household. If you do choose to install new windows that are highly energy-efficient, you might also be increasing the resale value of your home, which means that you are getting a good return on your investment.
Eliminate air and water leaks
When you install new vinyl replacement windows, you won't have to worry about feeling a draft when you're sitting in your favorite chair in the living room. You also won't notice rain trickling in at the sides of your windows or beading up on the inside of the windows themselves. Leaking windows are notorious for causing water damage, and for promoting the development of mold and mildew. All these things are banished when you install new vinyl replacement windows.